Leveraging Lean Manufacturing for High-Mix Assembly Operations
by George Jewell, on Jul 9, 2019 3:29:26 PM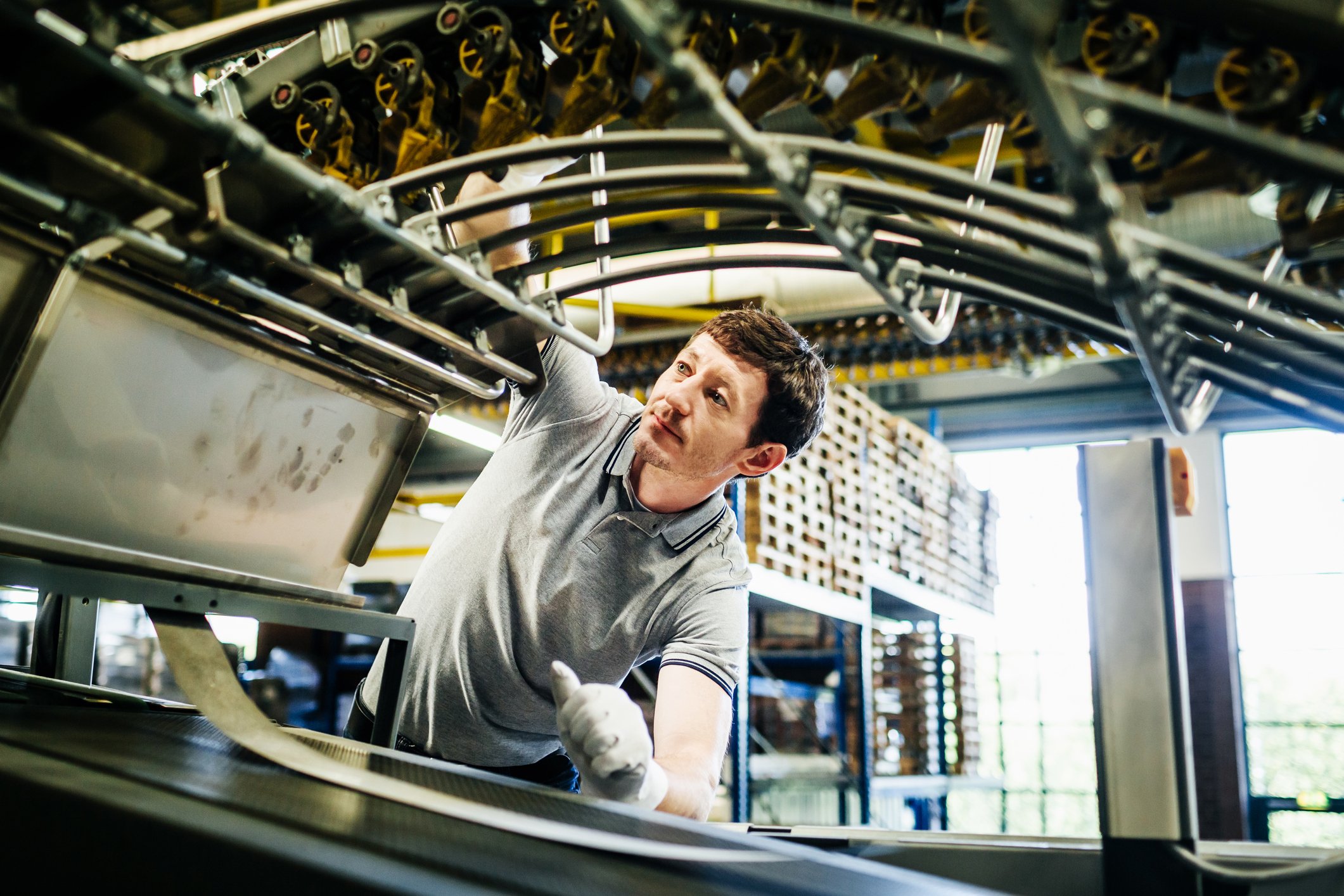 Because change can so often evoke uncertainty—and even fear—many businesses choose to stay in their lane. Especially for those that have had some success with a particular product or service, taking risks can feel, well, risky. It's why so many businesses stick to producing a few niche products and focus most of their expansion or innovation efforts trying to maximize their output. For other manufacturers, however, that's not enough. They recognize the potential of diversification, and the value and viability of being able to offer a wider variety of products with a higher degree of customization.
But even as more manufacturers move toward high-mix (and often lower volume) manufacturing, most remain skeptical of the extent to which lean manufacturing principles can effectively be applied to high-mix manufacturing environment.
We're here to tell you that's not the case: today, that skepticism is unwarranted. Manufacturers looking to move toward a high-mix production model—or those who already operate in that space and simply wish to increase their efficiencies—are now able to leverage new tools, new technologies, and new platforms designed specifically to introduce lean manufacturing principles into high-mix manufacturing. In the process, they can improve capacity, increase quality, reduce errors, meet and exceed production goals, and realize a significant and sustainable boost to the bottom line.
Flexibility and Adaptability
Flexibility is vital to any production environment that needs to accommodate a high degree of variation. eFlex Systems understands that necessity. We recognize that made-to-order businesses are inherently more complicated because of the increased variation of products and services, and we have developed a range of tools and technologies to adapt and apply lean principles to high-mix production environments.
When producing a variety of products with a wide range of customization/variation options, it is important to adjust production strategy based on the specific task at hand. To be effective, the best of this new generation of tools must accommodate that strategic variance in a manner that allows for smooth and seamless transitions. And those strategies will become more refined as new technologies and new capabilities make it easier to quickly identify and correct inefficiencies. Just recently, we had a mid-sized medical manufacturer that was able to use our Business Intelligence tool to identify a control issue within their arm rest assembly station because of cycle time outliers. This is only possible with precise monitoring, and solutions like the eFlex Manufacturing Integrated Platform (MIP) that allow manufacturers to isolate and address issues faster than ever before.
Seamless Line Changes and Reducing Waste
The ability to expediently adjust strategy and process to accommodate different products or models is a central part of the eFlex MIP value proposition. This single integrated solution allows manufacturers to easily implement assembly line maintenance and line changes, without halting operation. Manufacturing plants that have utilized the eFlex MIP have realized downtime reductions of days—and even weeks—for some types of line changes.
New tools like this are not just about reducing downtime, but also reducing waste (another pillar of lean manufacturing). The eFlex Business Intelligence Tool and our OEE solution let customers quickly reduce or even eliminate costs associated with inefficient production, poor quality and missed deadlines or deliveries. Our MIP is currently being introduced in manufacturing environments across the globe to manage the entire assembly process, including line configuration, changeover implementation, error-proofing, part picking and scanning, fastening, line balancing and more.
Vision, Kitting and High-Mix Manufacturing
An important piece of the eFlex MIP is the JEM Digital Work Instructions component, a feature which provides visual guidance and prompts operators for correct part picking, kitting and assembly needs. This feature gathers KPIs for kitting cycle times, part picking verification, and more, to quickly identify supply constraints, assembly sticking points or inefficiencies, and opportunities for improvement.
eFlex kitting functionality easily integrates, configures and enables process control for pick lights and sensors to verify correct part picking. And because process data and KPIs are recorded and presented in real time, operators and managers alike can adapt on the fly. The time- and money-saving potential that comes with virtually real-time efficiency improvements is significant—and in some cases dramatic. The system even allows users to take it a step further with integrated Vision Image Management that uses sophisticated imaging tools and augmented reality technology to verify kits and correct part picking.
Get your copy of our new kitting brochure:
Integrating BOMs/Models and Meeting Production Goals
The eFlex MIP provides new mechanisms for easily switching between models or products, unlocking unprecedented run-to-run flexibility. The platform combines digital work instructions with IoT tools, Vision Systems, and barcode scanning—and connects seamlessly with unique Bills of Materials. Integrating your BOM and component specifications allows for quick-and-easy part proliferation and kitting functionality. This new combination of transparency, control, automated efficiency, and real-time insights into production metrics—along with the ability to integrate powerful new tools like sophisticated torque tools and precise machines vision cameras—ensures that products are built right the first time and every time. Once you've refined a viable production flow and identified your value stream, you can begin to identify and address any remaining inefficiencies with our Business Intelligence Tool—ensuring that you will always meet your production goals.
The Right People and the Right Systems
The increasing customization and variability in today's manufacturing environments has created a new urgency to efficiently and effectively manage high-mix assembly operations. Until now, tech solutions have been somewhat limited when it comes accommodating and addressing high-mix manufacturing challenges. Today, however, the introduction of new tools and new platforms like the MIP are providing manufacturing professionals with a newfound ability to tackle variability head on. The eFlex platform is unique in that it provides a full-stack manufacturing solution with plug-n-play capabilities covering the entire automation stack up to ERP. That means eFlex covers PLC/HMI, SCADA, and MES/MOM—while working seamlessly with your ERP platform, sensors and actuators. Not only does eFlex's comprehensive suite of solutions make process control and error-proofing a seamless and painless process, but the eFlex team will be there to guide you every step of the way. Our Product Support & Maintenance Program ensures that our clients receive the technical support, upgrade options and on-site or remote training they need to get the most out of their system.