Minimizing Quality Spills on the Plant Floor
by George Jewell, on Sep 19, 2019 8:36:15 PM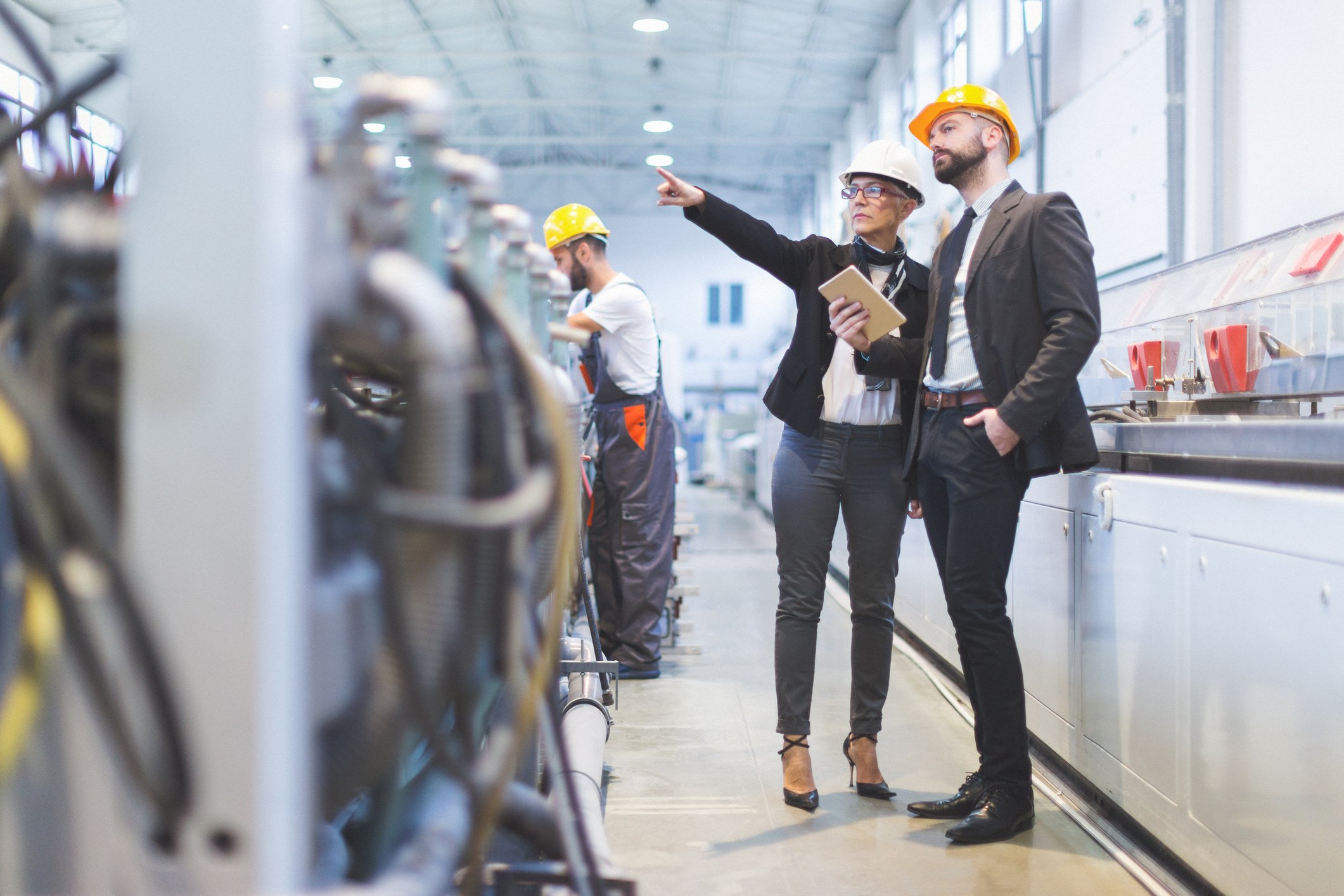 Minimizing and mitigating the incidence and impact of quality spills
Every manufacturer strives for perfection. Realistically, of course, an unblemished record isn't possible. Production errors and subpar or nonconforming products and materials are a fact of life in even the most efficient and well run industrial facilities and manufacturing environments. While part defects, assembly mistakes or quality issues can be costly and disruptive, the true concern is what happens when those mistakes are not addressed on the factory floor. A "quality spill," where subpar products enter your distribution channel or get into the hands of your customer, introduces a whole new level of cost and liability concerns.
Happily, a new generation of increasingly sophisticated digital tools and technologies is introducing previously unimaginable levels of holistic and diligent quality control, providing plant managers and other manufacturing professionals with extraordinary new levels of transparency, consistency and control. The best of these solutions combine powerful functionality that affords truly comprehensive oversight and granular monitoring in one intuitive, user-friendly package—with features like digital record keeping and root cause analysis.
These powerful new systems, part of a Manufacturing Integrated Platform (MIP), make it dramatically easier to identify, address and remedy quality control issues. When implemented correctly, quality spills can be dramatically reduced. In the rare event that a spill does occur, new tools allow manufacturers to address the issue and have problematic parts or products remedied or recalled with speed and specificity.
The digital difference
Today's leading MIP solutions feature embedded quality management and process control functionality that allows manufacturers to reduce human error, easily identify non-conformance throughout the entire assembly process, enable reject and repair strategies, and ensure that only good parts are produced.
Highlights include:
Inspection process improvements
Manufacturing professionals can easily identify non-conformance and defects with inline quality inspection, and can subsequently prevent bad parts from moving downstream. Systems can be integrated with manual or automated inspection processes.
Path requirements enforcement
Users can configure prerequisites in a way that ensures operators never build out of order. They can also ensure parts have passed all requirements in sub-assembly and main assembly lines before being shipped out.
Integrated and automated error-proofing
Embedded IoT devices and instructions make it significantly more difficult for operators to make mistakes.
Warranty Protection
The ability to capture and store high-resolution assembly images means manufacturers can verify that products left the facility in good condition.
Configurable customization
Quick and easy plug-and-play integration and flexible configuration functionality allows managers to introduce a newly comprehensive solution with no programming or app templates required.
Precise tracking
The quality control capabilities of this new generation of MIP platforms allows for robust traceability and part genealogy to ensure correct builds and quality standards. Digital quality control solutions eliminate the need for paper tracking, establishing a permanent digital record for all processes, products and personnel. With digital maintenance records and reports, operators can maintain a permanent, easily accessible record of production and maintenance, as well as any important notes and process data metrics, images. Production, maintenance and training processes can all be consistently enforced, with built-in process controls to ensure that every step is completed properly.
Iterative and evolving
New digital quality control platforms make it possible to minimize scrap and reduce costs with rework/repair strategies. When parts are rejected, operators can select a customizable drop down menu to choose the appropriate repair code and enter any additional notes. Collecting detailed process data (and viewing that data in intuitive dashboards and reports in real time) for all rejected parts makes it easier to not just identity inefficiencies, but facilitate continuous process improvement. Tracking that improvement over time is now possible, with built-in Business Intelligence tools that make it possible to monitor quality trends and conduct root cause analyses for stations, lines, plants, or enterprise-wide needs.
Transparency and notifications
No quality control solution is complete without the ability to collect valuable data and critical metrics. The best platforms feature built-in customizable process data collection fields, with the opportunity to capture operator notes, inspections/verifications, quality checklists, tooling measurements, camera images, and virtually anything else the manufacturer wants to include. Advanced dashboards and real-time alerts make it easy to not just track critical maintenance, quality and production metrics, but to quickly identify when, where and how a quality control issue has occurred to allow for rapid response and remediation.
The bottom line
While some mistakes or quality control issues are unavoidable, the right MIP with integrated quality control functionality can dramatically improve in-house quality control efforts and significantly reduce (or even eliminate) quality spills. The right solution includes functionality that allows manufacturers to minimize the impact of any quality spills that do occur, leading to reduced liability exposure and potentially dramatic cost savings. The result is an ideal combination of efficiency, visibility and cost savings.