Utilizing Decision Tasks to Reduce Operator Errors
by Epicor, on Aug 14, 2023 11:37:00 AM
For sports fans, trust the process is a familiar phrase that has been popularized in recent years as a kind of tongue-in-cheek nod to the long-term team-building strategy of the NBA's Philadelphia 76ers.
The idea that the process is a kind of opaque and immutable declaration from on high is not at all consistent with the principles of modern manufacturing. In contrast to the pop culture definition, the decision-making architecture that defines an assembly or production process for manufacturers is not a set-it-and-forget it set of guidelines, but an evolving and interactive framework that has significant implications for the quality and consistency of finished products.
The vulnerabilities in that framework are decision tasks, the moments in a production process where operators need to make a choice on if/how to proceed based on different criteria. Decision tasks are procedural junctions: synaptic waypoints in an operational progression that ultimately leads to a finished product. Some decision tasks might be relatively simple and straightforward (a bolt fits or doesn't fit — now what?), some might be complex or multifaceted, but all provide opportunities for operator uncertainty or operator error to impact the process. Avoidable assembly errors lead to more downtime, staffing pressures, quality issues, and higher costs.
Among the many elements of the new generation of leading connected process control technologies that growing numbers of forward-thinking manufacturers are using to upgrade their production environments, one of the most exciting is the newfound ability of these systems to make decision tasks dramatically clearer—reducing operator errors with unambiguous direction and integrated no-faults-forward functionality. Sophisticated digital guidance and automated decision tasks can be built into a nearly unlimited array of contexts and applications, from assembly and inspections to repair.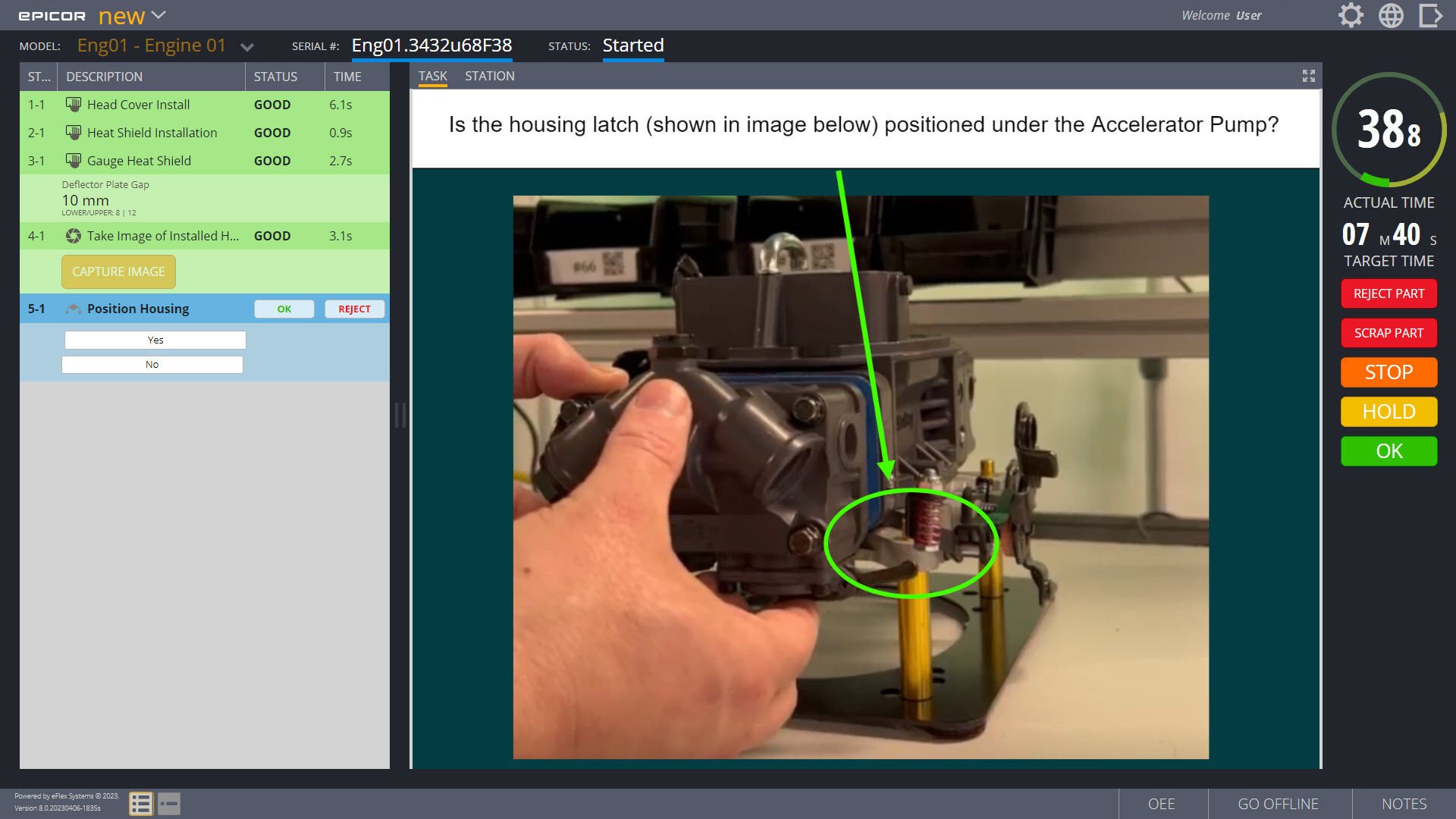 With the best of today's connected process control solutions, customizable direction can be presented to operators once it is triggered by an action, a decision, or an evaluation. Automated process steps can be designed in such a way that they function as a kind of adaptive or escalating sequence of if-then responses. In other words: no matter what choice an operator makes, the system is capable of either confirming their choice, or directing them along a path that will lead to back to a satisfactory end point.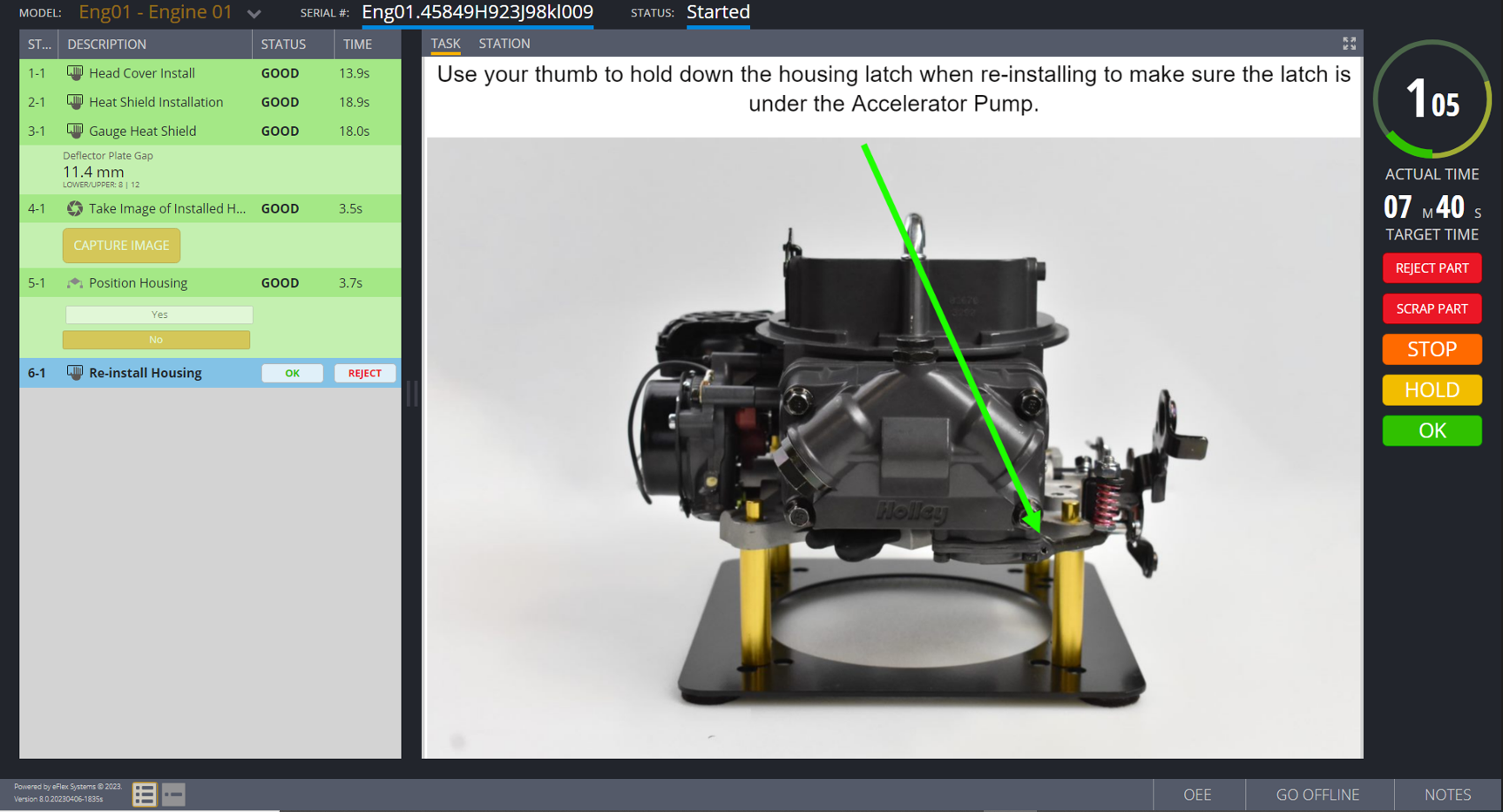 For manufacturing decision-makers, the easily configurable nature of the best of these systems is enormously appealing. Even the most complex processes can have decision-task guidance readily built-in, typically by starting small with a single layer of decision-making and scaling out from there.
For leading connected process control solutions, this is a clear differentiator—a way to not only introduce new levels of guidance and control into a process, but to do so at precisely those moments when production most commonly runs into problems. The benefits are significant and potentially transformative: increased visibility and transparency about what's happening and why, newfound clarity for operators that leads to fewer mistakes, speedier and more efficient performance, consistent quality outcomes, and a healthier bottom line. In other words, with this kind of game-changing technology in place, manufacturers can indeed trust the process.
---
To learn more about Epicor Connected Process Control with digital work instructions, operator guidance and decision task capabilities, click the link and request an online demo today.