IIoT Tool Connect and the Manufacturing Integrated Platform
by George Jewell, on Oct 21, 2019 4:04:07 PM

A whole new level of error-proofing
Leveraging IIoT connectivity has long held the promise of speed, efficiency, transparency, flexibility and control for manufacturing professionals.
But until recently, few manufacturing solutions had truly delivered on that promise. While connected systems and solutions have been introduced, the complexity and inefficiency associated with integrating new technology with layers of legacy tech in the automation stack means that the true power of a connected plant floor—of a connected enterprise—had yet to be realized.
Until now.
Today we are seeing the first Manufacturing Integrated Platforms (MIPs) hitting the market: holistic, integrated solutions that are unlocking the potential of manufacturing's digital revolution. The eFlex MIP features a flexible optimization architecture that streamlines and simplifies, adding powerful new features with an alluring new level of clarity and ease of use. One of the most important of those features is the ability to easily integrate tooling and devices, something that unlocks a vast new spectrum of enhanced functionality, insight and control. Easily connecting machines and IoT devices into a process can virtually eliminate avoidable errors by ensuring operators follow the right procedures, use the right tools—with the right tolerance levels—and enforce quality standards.
In other words, it's not just connectivity, but practicality: powerful and sophisticated technology that is also intuitive and user-friendly.
New and improved
In contrast with existing MES solutions, the eFlex MIP offers a vastly more configurable environment than existing solutions. The ease of tooling connectivity and setup stands in stark contrast with current solutions that are significantly more engineering-intensive and require extensive programming (and reprogramming) of PLCs, HMIs, and SCADA packages.
That kind of painstaking "manual" customization is enormously complicated and extraordinarily time consuming. What could take years to implement in traditional systems happens in weeks with eFlex solutions. Line or process changes are equally tedious on traditional systems. By contrast, the eFlex MIP is capable of handling complex variations and model/customization iterations, with manufacturers making line changes in just hours instead of weeks. All related functionality—error proofing protocols, work instructions, data gathering, transmission and presentation—all update automatically, without any additional programming.
That kind of foundational shift didn't happen by accident. The eFlex MIP was designed from the plant-floor up instead of from the C-suite-down. The design process began with connectivity—it wasn't an afterthought.
Connectivity = Capability
That kind of connectivity makes adding hardware or changing processes simple and easy. Changing tasks and tools is sometimes as straightforward as the push of a button. And because of the integrated nature of the system and the automatic update functionality mentioned above, systems are reconfigured and data is meticulously gathered and delivered to the eFlex BI platform in real time.
Detailed process data like torque angle information that has to be collected and stored in a separate data collection system on existing systems is automatically captured and can be viewed in intuitive dashboards and reports in real time. Customizable process data collection fields are built right into the system, allowing operators to capture operator notes, inspections/verifications, quality checklists, granular tooling measurements, camera images and more. This represents an incredible leap forward from current systems and solutions, where elaborate communications protocols and complex technical architecture presents formidable hardware and software hurdles to getting detailed information quickly and cleanly from the plant floor.
A connected advantage
The bottom line is that supercharged tooling connectivity enables users to essentially reduce or remove costs associated with inefficient production, poor quality and/or delays and missed deadlines or deliveries. The enhanced connectivity of the eFlex MIP powers solutions that are being used in manufacturing plants across the globe to manage entire processes, including configuring lines, implementing changeovers, model management, error-proofing, part picking, part scanning, fastening, line balancing and more.
Heading to the Assembly Show? Check out the eFlex Team's booth #600 and presentation in the Learning Theater. Missing out this year? You can still learn more about our MIP here.
Assembly Show attendees can also stop by Ingersoll Rand, booth #119 for a live demo of their QX fastener and eFlex MIP integration. Two, world-class products, even more powerful when used together.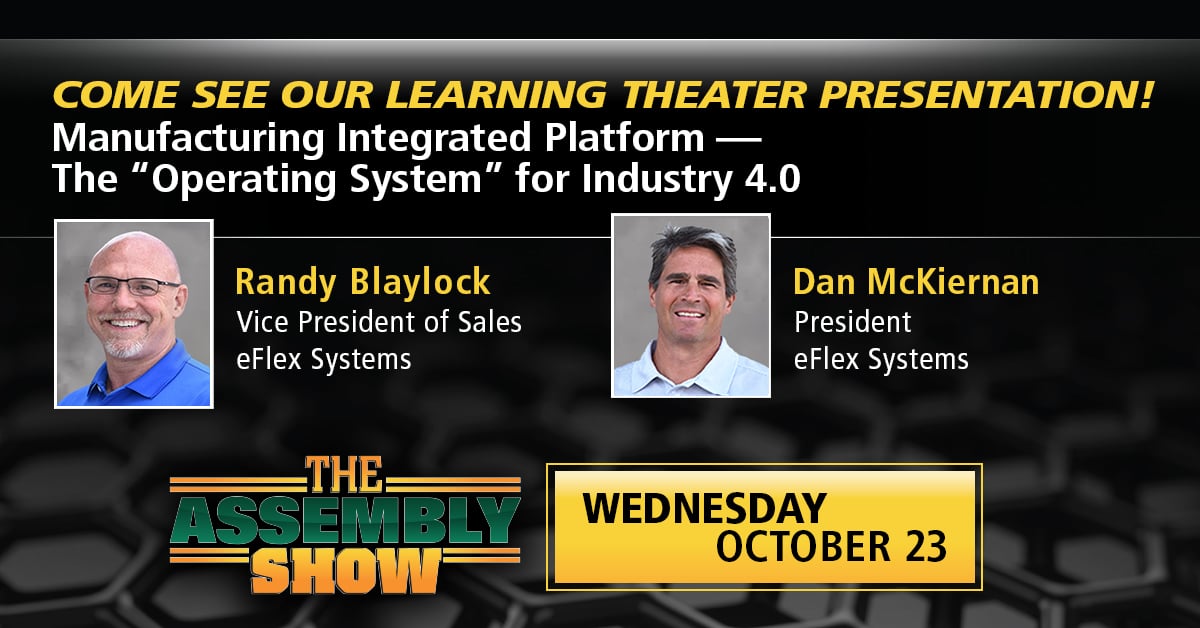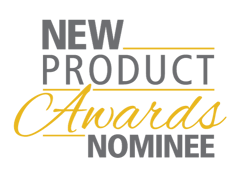 Fill out the form to get in contact with an eFlex representative.