3 Quick Ways to Error Proof Pack-Out Stations
by Josh Easterling, on May 19, 2022 6:06:37 PM
When production operators work the pack-out stations, I consider that to be one of the most crucial check points for your parts. If you think about it, those operators are the last ones to touch your product before it reaches the customer. Those operators are acting as the "final goalie" and need to catch any issues (especially apparent issues) before your part(s) leave the building. So the level of importance is very high, to make sure you error-proof those stations. Below, I will review three quick ways some of our customers at eFlex Systems has error-proofed their pack-out stations to help ensure quality standards are met.
TAKE IMAGES
Taking an image of the parts as they are packed up, just prior to closing the box or container, can assist in avoiding additional rework and also gives you proof that all the parts were present prior to final packaging. Storing the images and being able to easily sort through them is also extremely important. If your end client contacts you about missing parts or incorrect items, you can quickly and easily review historical images of their package to verify what was or wasn't missing. The stored images can provide visual evidence and proof that you did in fact include the correct parts/items and can assist with warranty claims.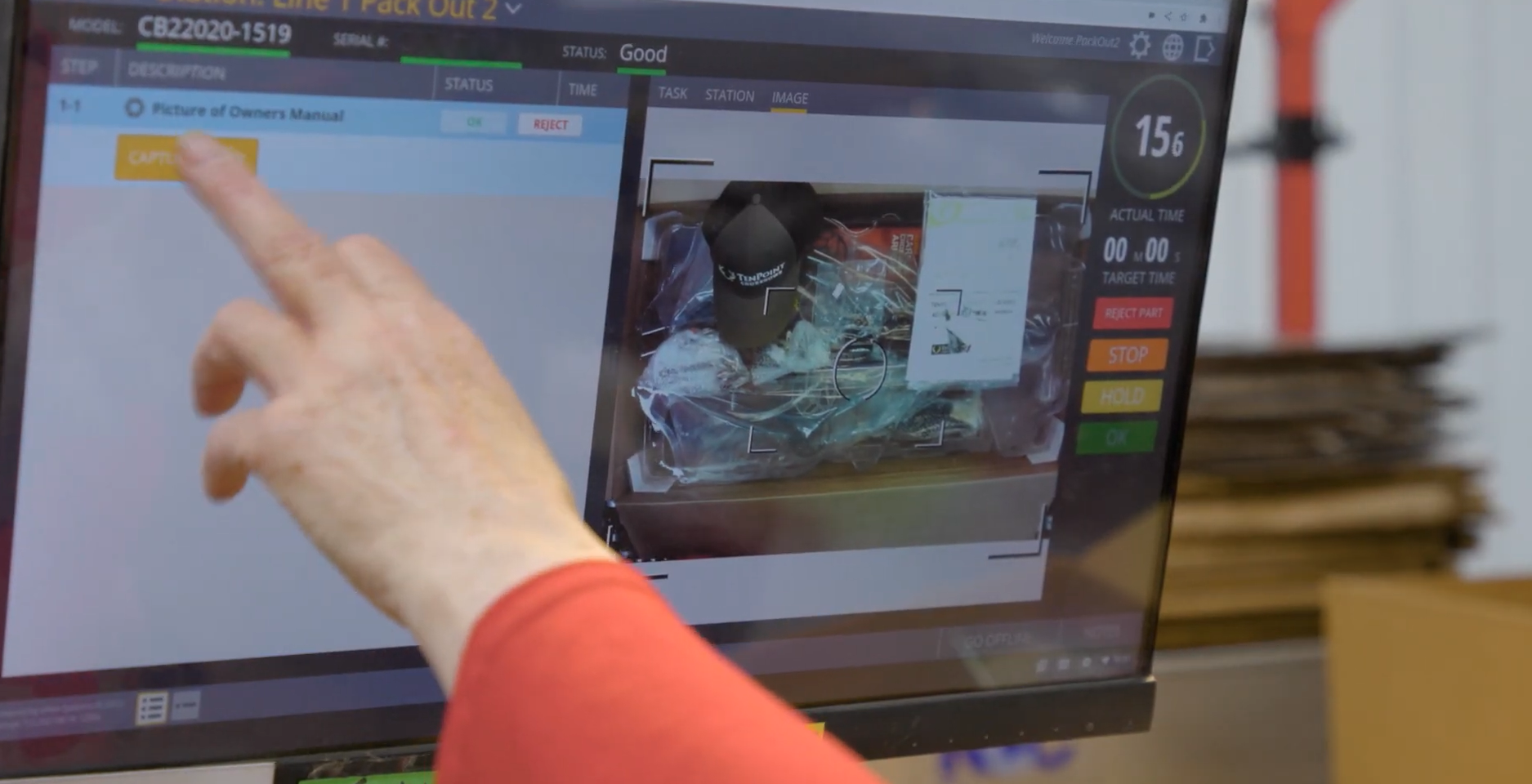 VISUAL INSPECTIONS
Operators can also conduct a visual inspection of parts at pack-out to help identify any issues such as dents, paint chips, scratches or any other items that would hold value to check for. Within eFlex's application, operators can digitally record defects and reject codes if necessary. If the part is rejected or needs rework, the "repair module" can be utilized and track the part ensuring it passes the final inspection prior to leaving the building. By capturing digital data for rejected parts, reports can be utilized to quickly identify quality issues and trends. For additional error-proofing, as mentioned above, operators could then take an image of the part(s) to verify the inspection was done appropriately and assist with future recalls or warranty claims.
WEIGHT COLLECTION
Having a scale set up at the pack-out station is another way of error-proofing. Generally specified weights for shipping do not fluctuate too much. By setting a weight tolerance, and utilizing an integrated platform such as eFlex's Job Element Monitor(JEM) to verify and stores weights prior to shipping, mistakes can be reduced or eliminated. If the weight tolerance is not met, the application will alert the operator, FAIL the task at the station and not allow the product to be shipped.
These are just 3 examples of how you can quickly implement error-proofing into your pack-out stations. You get quick ROI when implementing these types of solutions as all 3 ways are very cost efficient. There are other ways to error-proof as well like setting up smart inspection cameras to look for part presence, scratches, dents, etc. Those types of solutions do cost more and require skilled staff for programming needs, but obviously are much more efficient. If you would like to learn more about how eFlex Systems can assist you with pack-out solutions, please visit us at eflexsystems.com and request a quick online demo.