Why Aren't Manufacturers Leading in Technology?
by George Jewell, on Nov 9, 2016 9:42:53 AM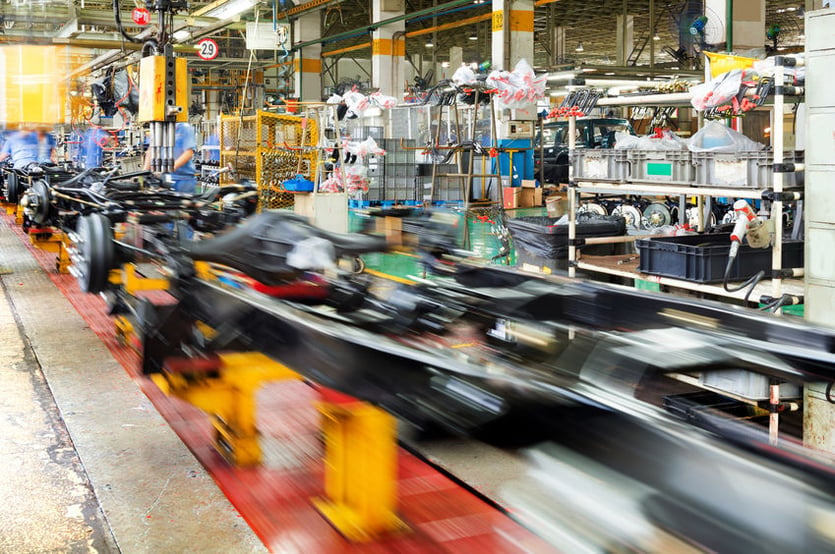 Software has been an integral part of manufacturing for decades. One of my first experiences as a controls engineer was in the plastics industry. The plant was in the process of migrating from relay panels and lights on lamacoid graphics to PLCs and a SCADA solution. It was a transformational change which allowed users to visualize, in great detail, operations around the complex. As you can probably guess, this was almost 25 years ago.
I then moved to the discrete manufacturing world where PLCs and HMIs are used, and frankly, I have not seen the leap in technology I experienced back then. Networking has become more prevalent, PLCs more powerful, and HMIs seem relatively unchanged. Strangely, during this period we have all witnessed a boom in consumer technology. With smart phones, we can check bank balances, get directions, FaceTime with family and friends, check the news, and much more.
Why hasn't this technology migrated to manufacturing? I feel this basically revolves around the perception that manufacturing is not important or exciting. Social media, gaming, stock tools, etc., are perceived to be more exciting, and from this, manufacturing doesn't get attention from software companies and developers. This is unfortunate because to a large extent, what we produce, ultimately determines our wealth.
Eventually, manufacturers will begin to leverage current technology to become better and more efficient. But, perception of manufacturing needs to change so that it can begin to generate interest with entrepreneurs, investors, engineers and computer science majors. To do this, the manufacturing industry needs to embrace this change and maybe even lead the way to new technologies.
Now working with a software company, I see the capability of this new generation of engineers. They have grown up using technology and it is second nature to them. We just need to convince them that manufacturing is just as cool as Google or Facebook. It's not insurmountable, but we have some ground to make up.
Our vision at eFlex is to leverage technology to transform manufacturing ecosystems.