by Israel Vicars, on Apr 4, 2018 2:14:38 PM

by Israel Vicars, Software Developer at eFlex Systems
In the book Outliers, author Malcolm Gladwell says that it takes roughly 10,000 hours of"deliberate practice" to become world-class in any field. When a psychologist talks about deliberate practice, they mean practicing in a way that pushes your skill set as much as possible.
Machine learning is a field of computer science that uses statistical methods to enable machines to improve with experiences. Machine learning uses data to discover patterns through training instead of using patterns that are explicitly programmed.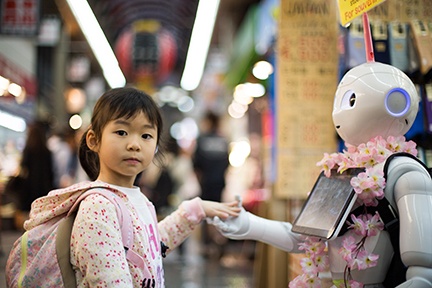 In 2009, Dan McLaughlin took on the challenge of becoming a pro golfer by taking the 10,000 hours approach. For five years, he put everything aside to test how far practice could take him.
By the time Dan had tallied 5,000 hours of concentrated practice, he brought his handicap down to 2.6 putting him in the top 6 percent of golfers.
Google's self-driving car initiative, Waymo, uses machine learning to discover the patterns that are necessary to safely drive a car. Since 2009, Waymo's fleet has self-driven more than 5 million miles – the equivalent of 300 years of driving for your average American driver.
Data models developed using machine learning techniques can be used to automate data-driven decision making without explicit programming. The accuracy of those data models increases with the number of examples and the way the example data is presented. For many companies, machine learning is an opportunity to leverage "Big Data" investments to increase
efficiency and expand automation.
Machine learning is becoming an increasingly accessible field, making it easier to develop customized solutions for unique problems. Almost every manufacturing plant and assembly line process could increase efficiency by automating some form of pattern discovery and decision making. The next wave of technology advancement in manufacturing will be the generalizing and customizing of machine learning solutions for every application. With the right data and the right training, many complicated decisions can be modeled and solved with automation.
The transformation of complex data into actionable pattern recognition and automated decision is the next frontier of manufacturing automation. What complex patterns would you like to discover, model and automate in your plant?
Interested in learning more about AI in the manufacturing space?
Start a conversation with one of our specialist: Contact Us.