eFlex Partners with XPERTIO to Expand Digital Manufacturing in Mexico and Latin America
by Tina Kennedy, on May 18, 2022 2:22:18 PM
ROCHESTER HILLS, Mich., May 18, 2022 --eFlex Systems (www.eflexsystems.com), a leading provider of Industry 4.0 software solutions for the discrete manufacturing market is excited to announce their partnership with XPERTIO (www.xpertio.mx) , a premier smart industry engineering and industrial IT service provider in Mexico and Latin America. The partnership will provide new innovative technologies and services to manufacturers within the regions to improve productivity, quality and reduce costs.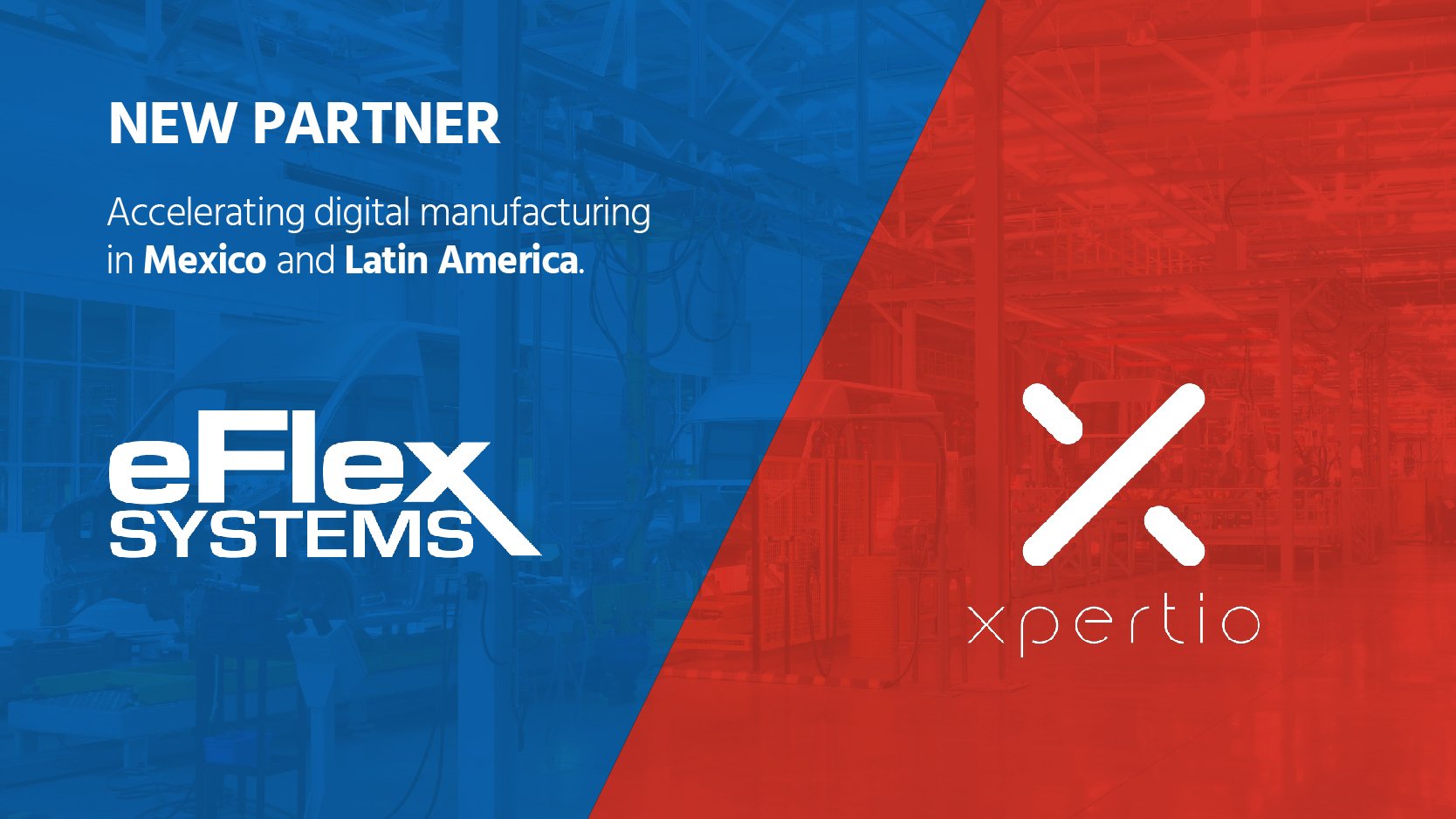 "We are excited to partner with XPERTIO as their engineering team has the technology background and experience that directly aligns with our product offering," said Dan McKiernan, President of eFlex Systems. "This alliance will allow us to provide our customers in Mexico and Latin America with an end-to-end digital solution that improves factory performance with local support to assist with process control, IoT device integration and industrial engineering needs." Alfredo Ricárdez, Managing Director at XPERTIO added, "Enabling the tools and services to better serve the higher purpose of each manufacturing company is at the core of what we do, that is why partnering with eFlex Systems is such an exciting opportunity to drive for an accelerated digital transformation in Mexico and Latin America."
In today's manufacturing market, with limited resources, digitization is more important than ever to fast-track training, improve quality, capture build data and ensure products are built correctly. The eFlex and XPERTIO partnership will provide manufacturers with the technology and services necessary to quickly start or expand their digital initiatives.
About eFlex Systems
eFlex Systems (www.eflexsystems.com) delivers the simplest path to digital transformation. Our powerful web-based solutions provide process control with digital work instructions, traceability and data collection for every part. A lean competitive advantage to maximize quality and throughput on the plant floor. We strive to empower manufacturers to join the Industry 4.0 movement with cost effective, easy-to-use solutions, permitting them to become agile, data driven and best in class.
About XPERTIO
XPERTIO (www.xpertio.mx) Smart Industry Services provides automation, process control and industrial IT engineering for manufacturing and supply chain industries across Mexico and Latin America to realize the benefits of the industry 4.0 services and technologies.
Media Contact:
Tina Kennedy, Director of Marketing
tinakennedy@eFlexSystems.co