eFlex Announces Addition of Fastening Controller Open Protocol to JEM Assembly
by George Jewell, on May 3, 2018 12:59:11 PM
News Release - Rochester Hills, MI - May 3, 2018
eFlex systems is pleased to announce that Open Protocol V1 and V2 has been added to our JEM Assembly product. In addition to configurable I/O, barcode scanners, any wedge-capable device, and Cognex Vision Systems, eFlex now offers connection to fastening tools which support the Open Protocol interface. The software can enable the controller in a configurable sequence, send PSETs, disable the tool with a specific count, store torque and angle data, and tool faults. Simultaneously, our JEM interface which displays model and BOM-specific work instructions will display and capture torque/angle data in association to a serial number. Open Protocol is supported by numerous fastening vendors such as Atlas Copco, Stanley, Cleco, and Panasonic to name a few.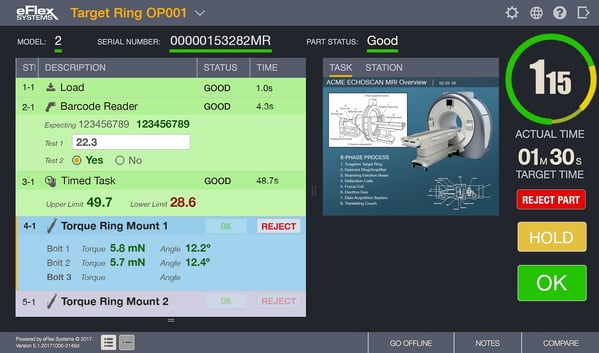 Multi-Task JEM Screen View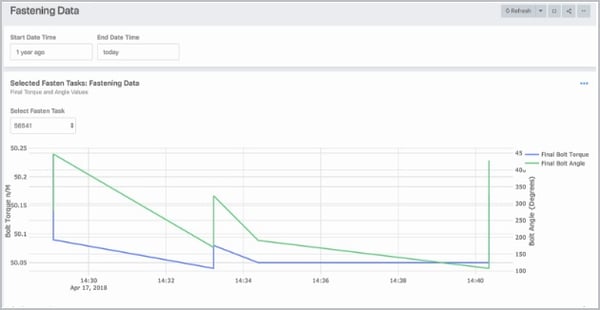 About eFlex Systems
eFlex Systems is a recognized industry leader in the design and implementation of advanced technology and world-class assembly optimization solutions for manufacturing and information technology markets. We can help you achieve the right balance of technology and lean manufacturing principles to meet changing market demand. Serving a global customer base, we continue to expand our production assembly optimization expertise. We rely on our reputation as a world class manufacturing software company and manufacturing consulting firm to both attract new customers and preserve our relationships with existing clients. Our team includes a diverse group of engineers, developers and designers from manufacturing, software and consulting disciplines.