Accelerating Manufacturing Digital Transformation
by Epicor, on May 18, 2023 10:14:39 AM
How a no-code/low-code approach is driving plant floor solutions
---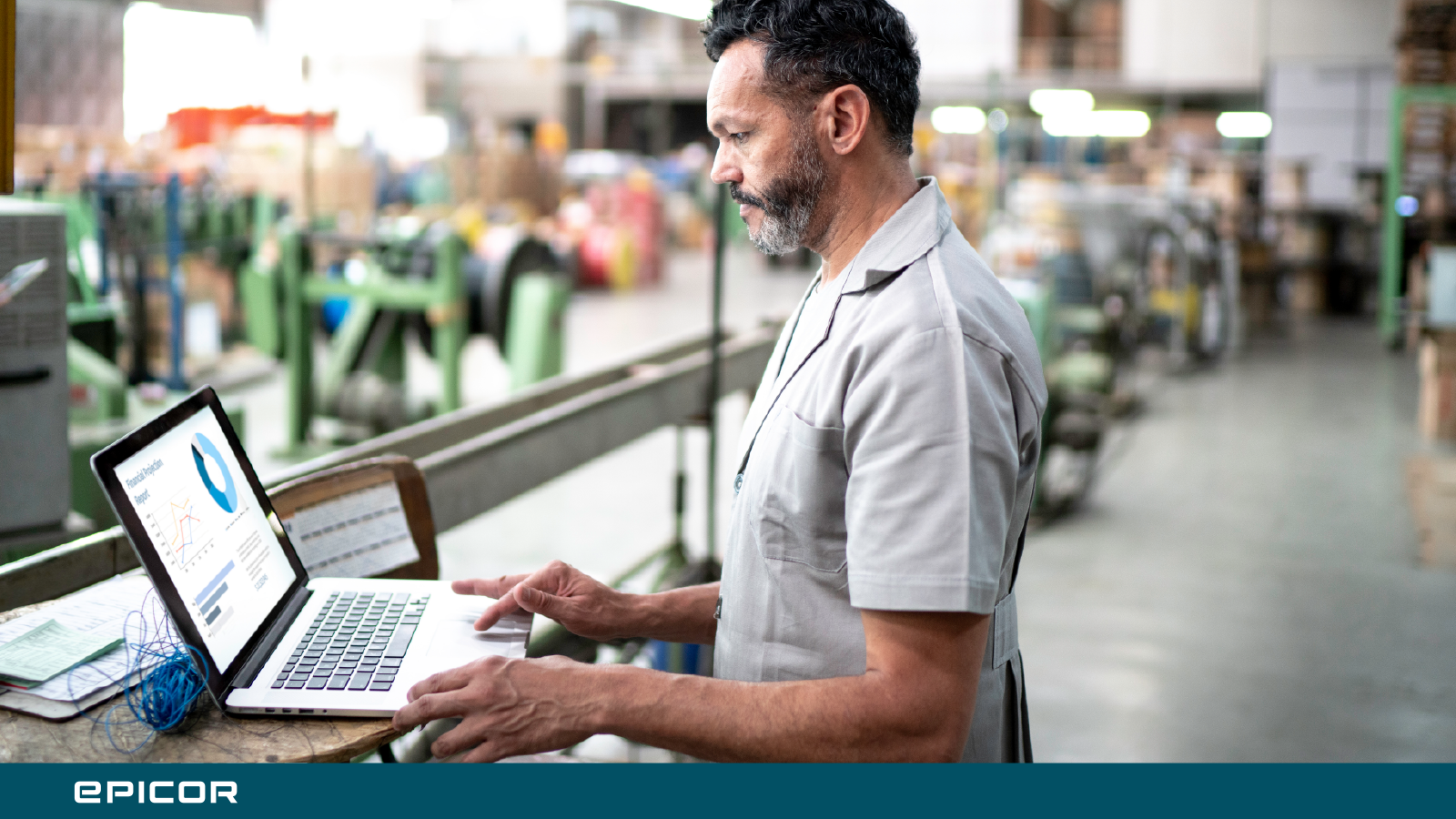 In this transformative moment, as manufacturers move to Industry 4.0, powered by IoT, smart factory solutions and big data analytics, new technologies are paving the way, making it easier to onboard and accelerate digital transformation.
Connected process control and modern MES platforms can allow significant and even dramatic improvements in efficiency, quality, and consistency—with practical solutions that help provide more transparency, flexibility, and control. The most successful examples of those achieving their goals with this technology do so not with complexity, but with simplicity: no-code/ low-code software platforms that now give users new and, in many cases, significant control over their own production processes.
According to Gartner forecasts, by 2024 the global demand for low-code platforms will account for 65% of the IT and software development market. Gartner anticipates a growing number of automation projects and complex business initiatives as key factors driving growth. No-code/low-code platforms will likely accelerate digital transformation on the factory floor as technologies continue to revolutionize workflow automation, connectivity, and process control.
Familiar tools
The best of these no-code/low-code solutions feature an intuitive user interface with familiar elements and controls. Point-and-click and drag-and-drop components make these platforms accessible to a wide range of users. App features allowing for creation and editing of work instructions, plug-n-play device connectivity and implementing track-and-trace functionality make it easier than ever before to build out manufacturing processes.
No-code solutions help provide a functional architecture that is pure configuration: with no coding or computer science skills needed to build out new processes or make changes to existing processes. Creating a digital twin for testing, refinement, or optimization is a relatively straightforward exercise, even for users without a computer science background.
Low-code solutions requires a modest level of basic coding and programming knowledge, with a flow-based open-source language that doesn't require sophisticated coding expertise. With a low-code solution, it's a relatively simple matter to help create custom solutions and implement easy changes. Low-code options are often a good fit for manufacturers who require that extra level of customization. While there is no such thing as a fully customized out-of-the-box solution, the combination of a no-code/low-code platform help provide an exciting leap forward in this space.
Uncommon advantages
The top-line advantages of no-code/low-code solutions are appealing: affording users greater flexibility, utility, and control—all without having to be overly reliant on outside experts or expensive in-house personnel. The best of today's solutions reduces manufacturers' dependence on groups that are not responsible for the process.
Even better: that control doesn't end with implementation. No-code/low-code options also help provide greater operational efficiency moving forward. By putting the power back in the appropriate departments hands to modify processes as needed, these solutions enable manufacturing to be nimbler and more flexible. For example, engineers on the plant floor don't have to engage with secondary departments for changes and adjustments. Instead, the person controlling the process can make needed changes quickly without any unnecessary complication, delay, or expense.
The bottom line is always the bottom line, cutting costs is a big part of the story. No-code/low-code solutions make it possible for manufacturers to access the game-changing power of connected process control for dramatically less investment—and subsequently less risk. Even proven tech represents an investment for manufacturers, and being able to get connected process control functionality onto the plant floor quickly and efficiently is a huge differentiator and a significant boost to ROI. And because investments are less on the front end, it makes these technologies much more accessible for smaller and medium-sized companies that may not even have an IT department and may not have thought digitization was financially feasible for them.
Because the best no-code/low-code solutions are relatively inexpensive to deploy and uncomplicated to use—and because they are capable of delivering clear and often dramatic results in a remarkably short period of time—they aren't just helping individual manufacturers reach new heights in efficiency and profitability. They are also lowering some of the traditional obstacles to adoption across the board and helping accelerate the technological transformation of an evolving industry.