Line Changeover Comparison Study: Flexible Assembly Line vs Highly Automated Fixed Tooling
Global automotive manufacturer customer finds "flexible" lines save time and money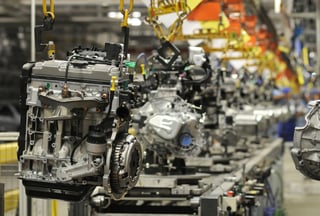 This study is a comparison of the time and details needed to prepare and execute a shutdown and line changeover between the two manufacturing plants, one with highly automated fixed tooling and the other with a flexible assembly system.
Highlight of Top Findings
The highly automated fixed tooling line required a tremendous amount of preparation work that spans over months, compared to just a few hours and days with the flexible assembly line.
The flexible assembly line shutdown occurred over a weekend, with normal production resuming by midday on Monday. The automated fixed tooling line was shut down for 9 days.
Complete the form to the right to read the entire study and find out more.