Job Element Monitoring (JEM)
Web-based, paperless, job instructions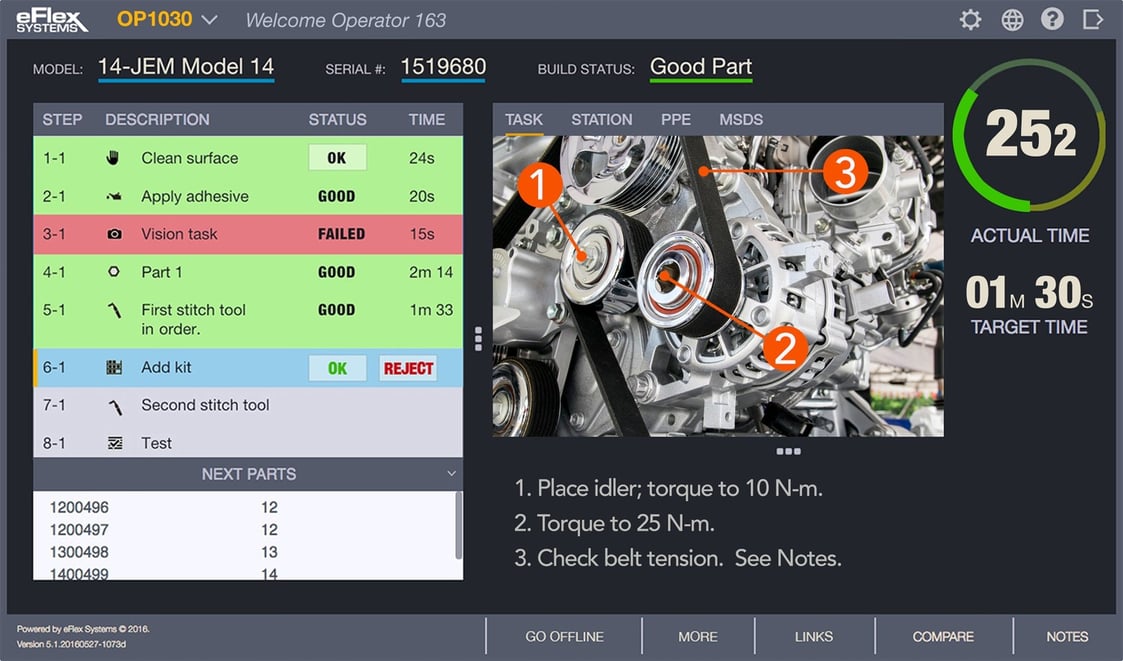 Enhance operator process knowledge. Communicate safety requirements.
Provide collaboration tools. View task statuses in real-time. And, a whole lot more!
JEM, a web-based, paperless, job instruction works with eFlex Assembly to provide instructions for a station or individual tasks. In real-time as tasks are enabled and completed the system will automatically move to the proper image and instruction. Additionally, user-configurable information can be added to provide operators with safety requirements, MSDS information, station setup, to name a few.


Web-based interface and configuration

Real-time task status and time

Images and instructions change per task

Overall station timer

Configurable images, instructions, sequences

Off-line mode for training or configuration

Broadcast of coming parts

Model comparison

User entered station notes

User-configurable info for safety, MSDS, station setup, etc.

Works with eFlex Assembly PnP solution

Operator login