Leadership at eFlex Systems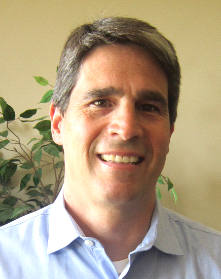 Dan McKiernan has 29 years of automotive manufacturing experience and has been President of eFlex Systems since 2003. Under Dan's leadership, eFlex Systems has developed deep and comprehensive expertise in the design and implementation of advanced manufacturing systems for complex and flexible assembly operations. Dan's inventive ambition, along with choosing the right business partners, has contributed to the company's success in all three divisions of software development, electrical engineering technologies, and systems integration.
George Jewell, Vice President
George Jewell is Vice President at eFlex Systems Rochester Hills, MI. He joined eFlex Systems in 2011 after 15 years with General Motors. In the past 25 years, he has worked with manufacturing systems from Machine Tool Build to Plant floor IT systems. In recent years, he's determined that better use of technology can greatly assist manufacturers on their road to lean systems. He has and undergraduate degree in engineering from Northern Michigan University and an MS in Manufacturing Operations from Kettering University.
Tony Baker, Vice President of Engineering
Tony has over 10 years of experience in software development joining eFlex Systems as Vice President of Engineering in 2015. He has worked with companies of all sizes, consulting and launching single founder startups and building new products and prototypes for large Fortune 500 companies. Tony has a BS in Computer Science and Database Technology from Baker College and is currently working on his MS in Computer Science at Oakland University, specializing in Intelligent Computing and Machine Learning. In his free time he enjoys weightlifting, amateur radio and photography.
David Beskin, Quality Manager
Dave has been a member of eFlex Systems since 1999. Since then, he has successfully worked on various projects as our Software Engineer and has always been a big part of our success. He was promoted to our Quality Assurance manager in 2012 and has worked in 7 different countries for us.
He has numerous degrees in the microcomputer management and telecommunications areas and most recently graduated from Wayne State University with a BA in Technical & Interdisciplinary Studies. Dave's spare time is filled with his church, which he is very active in. He enjoys singing in the choir and being the multimedia manager as well! He is a key employee to eFlex and we rely on his daily leadership to motivate and inspire our team.